Ahead of its arrival into Birmingham, the team leading the design and construction of Britain's new railway, High Speed Two (HS2), is hitting the streets with a brand-new community roadshow .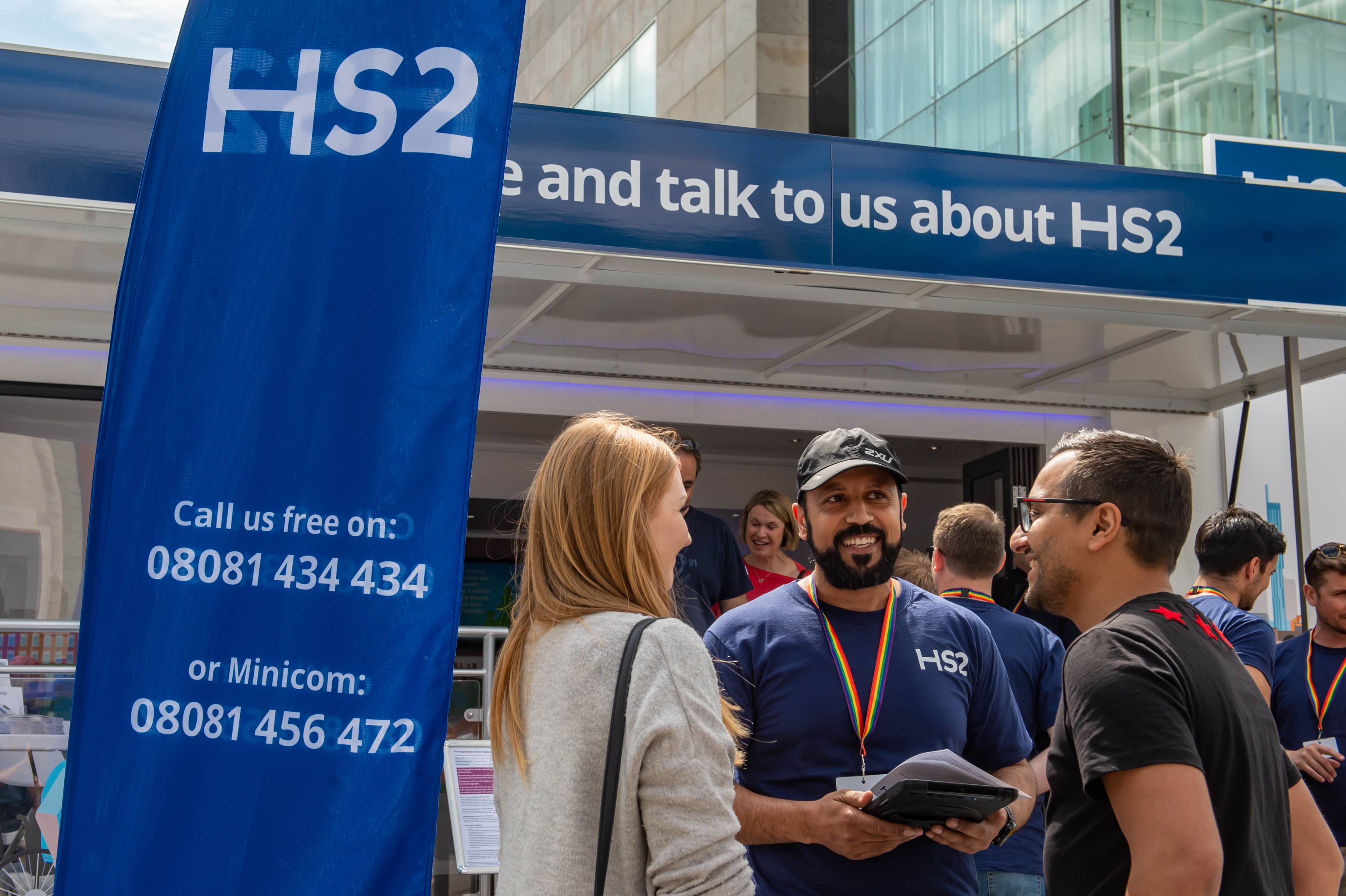 The HS2 roadshow will visit towns and cities from north to south this summer, as part of a bumper programme of community-focused activity highlighting the thousands of jobs, skills, training and new business opportunities that HS2 is creating.

HS2's roadshow will make three stops in Birmingham and the team is proud to be supporting two of the city's annual event highlights as part of its tour. The events will allow residents and visitors to find out more about the plans already underway to bring Britain's new low carbon railway to the second city.

More about each location
The first stop will be at one of the largest and most diverse festivals in the city - the Simmer Down Festival - which takes place in Handsworth Park on Sunday, 22nd August. The outdoor event, which starts at 12:30 through to 21:00, is a free family fun-day, which celebrates Birmingham's rich cultural diversity. HS2's roadshow will centre around a giant cubed-shaped exhibition space, with the events team on hand to advise and support those looking for a new career, training or business opportunity.
The second stop, on Saturday, 4th September, is the Legacy Centre of Excellence in Aston, Europe's largest independent Black-owned Business and Arts Centre. HS2 will be at the Centre from 12:00 through to 18:00 and will work alongside community representatives to discuss how HS2's arrival is spearheading regeneration and development projects right across the city. Visitors will be encouraged to get on board with HS2 and find out more about the latest jobs, education, business and training opportunities that the project is creating.
The final stop on the Birmingham leg of the roadshow will be on Saturday, 25th September, when the HS2 team steps out to show its support for one of the city's busiest and most colourful events – Birmingham Pride. Building on the success of its attendance in 2019, HS2 will join the Pride parade and engage with local communities to champion the thousands of jobs that its construction partner for the West Midlands region expects to create.

HS2 has set itself ambitious targets to bring local people and underrepresented groups into employment, whilst simultaneously creating opportunities for small and medium-sized companies in the local area to grow. To help achieve its aim, HS2 is teaming up with Birmingham-based SME Legacy Consultants to bolster its engagement with young people and BAME communities right across the city.

Experts from all areas of the HS2 project will be on hand at each roadshow event, armed with a wealth of resources to experience during the event or to take away. So, if you're looking for a new career, or want to find out how your business might benefit from one of 400,000 contract opportunities generated from the first phase of construction works, then head down to the roadshow to find out more.

For more information about HS2's roadshow programme, visit hs2.org.uk/roadshow-2021

If you have a question about HS2 or our works, please contact our HS2 Helpdesk team on 08081 434 434 or email hs2enquiries@hs2.org.uk .