With many parents supporting children who are learning at home during the current time, we have developed a range of interesting curriculum-linked projects to work on at home. These include shorter activities ideal for families supporting younger children with learning at home and pre-planned lessons that secondary school teachers could set students as part of their curriculum learning.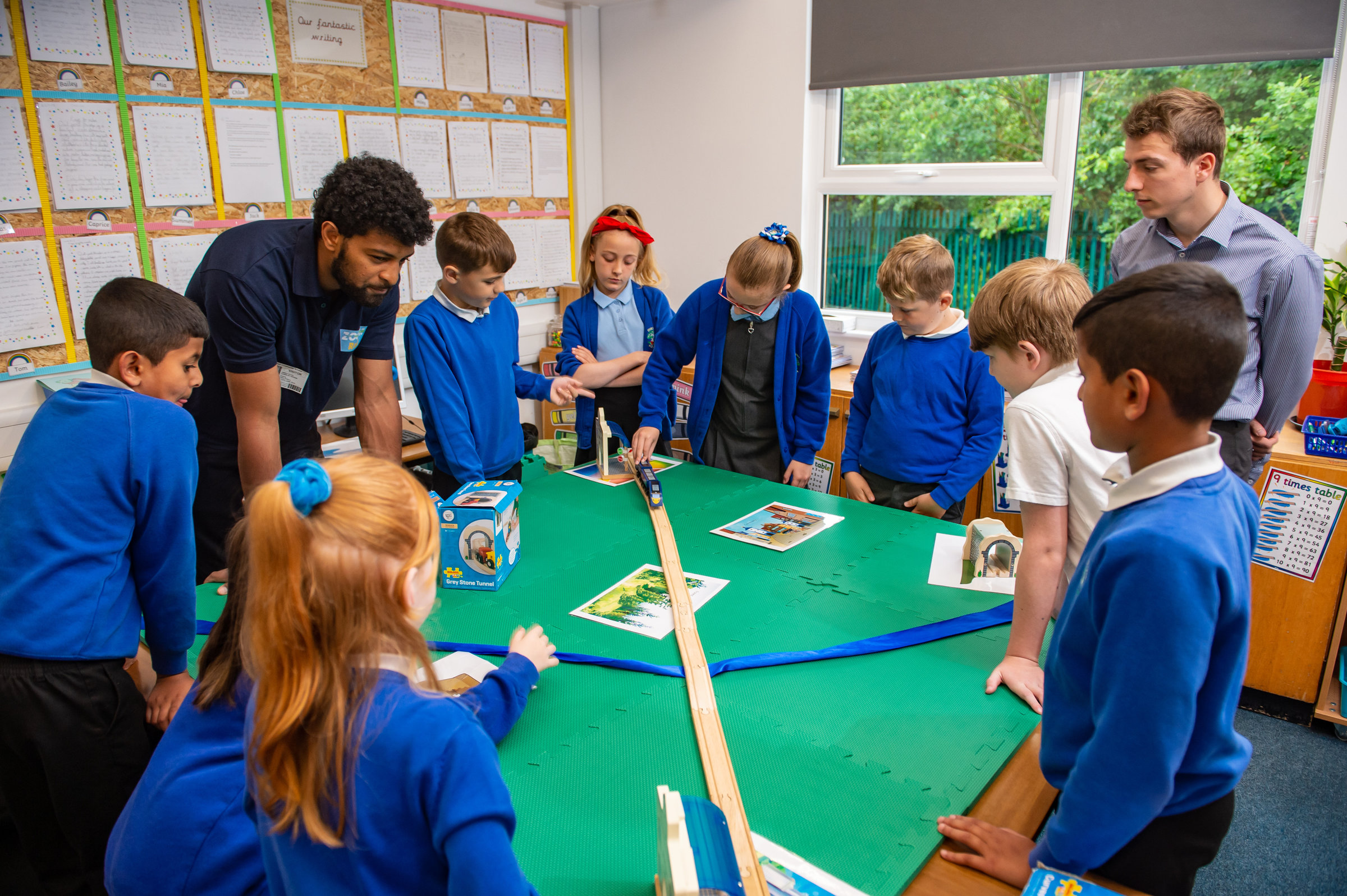 The online resources were created as a result of us being unable to visit schools to deliver our regular programme of STEM (Science, Technology, Engineering and Mathematics) workshops because of Covid-19 restrictions and also schools being less able to take students 'off-curriculum' for career-themed activities due to the disruption caused by the pandemic.
Our Skills, Employment and Education team has created plans for STEM lessons which teachers can use to introduce a careers context to regular curriculum lessons. The activities are expected to take 1-2 hours to complete and are aimed primarily at 11-14 year-olds. Lessons include using maths skills to decide on how to construct a bridge across a motorway, researching the ecology of great created newts to create new habitats and using archaeological information to interpret the history of a site. There are also longer STEM projects and workshops available online, where students can develop their skills through hands-on and team build challenges to inspire them to become EPIC engineers.
During the past year, five HS2 colleagues have become Enterprise Advisors for schools for students with Special Educational Needs and Disabilities (SEND). Our work with these schools revealed a demand for STEM activities adapted for SEND students, to encourage them to consider STEM careers. Online lessons for SEND students include working in teams to design a train station, learning about ecosystems and building an insect hotel, and preparing for independent rail travel through role play.
Younger students aged between 7-11 can also get involved in shorter activities ranging from making rail tracks from everyday materials, solving puzzles and planning a railway route.
For more information and to download guides and worksheets, visit our learning from home educational content web page .
If you have a question about HS2 or our works, please contact our HS2 Helpdesk team on 08081 434 434 or email hs2enquiries@hs2.org.uk .