We have introduced a new, user-friendly interactive map to the HS2 website, making it easier and simpler for you to find out what current and upcoming works we are carrying out in your area .
The new In your area map brings all of our work notifications together on one page, making it easier for you to navigate and ensure you are kept up-to-date on the work we are doing to deliver the new railway. There is also a text only view , which allows you to view the information in a table and filter results for each area.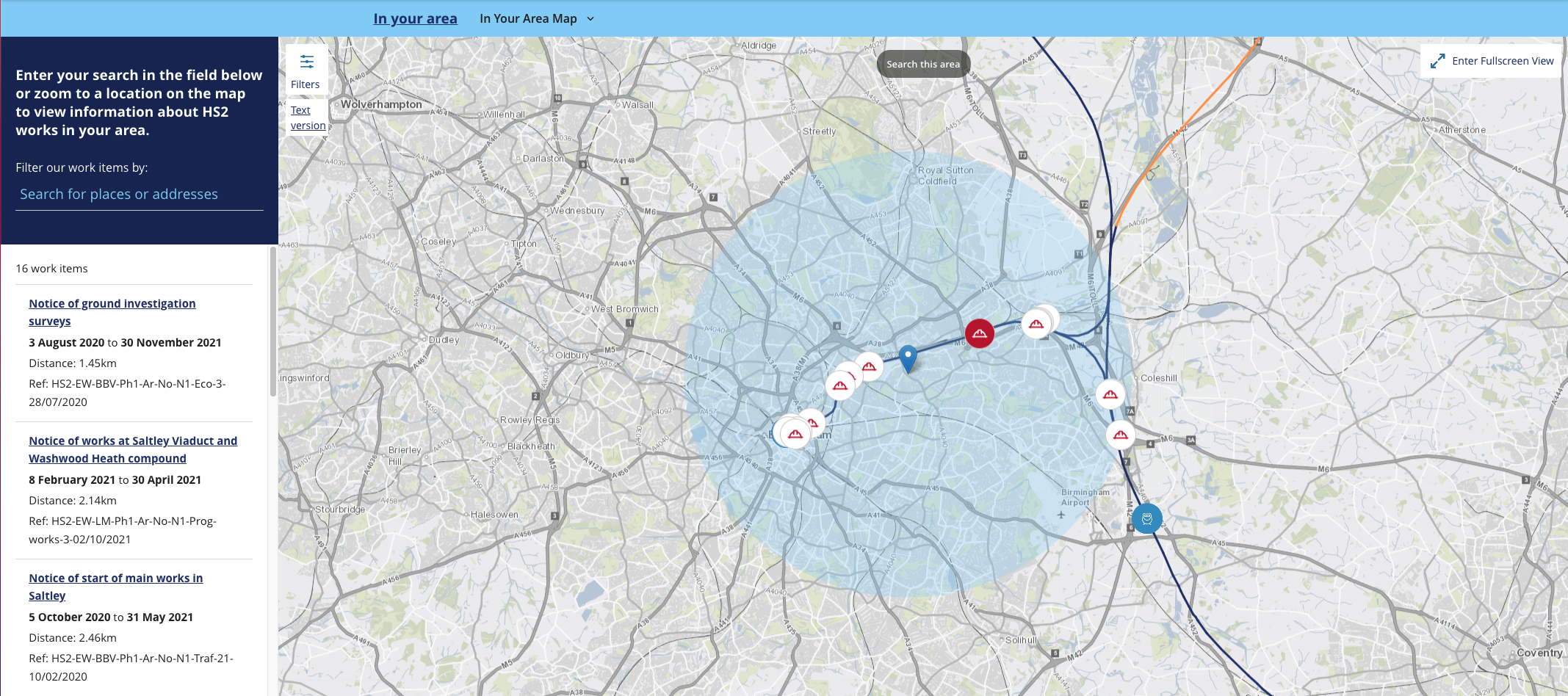 Each work item, highlighted on the map with a 'hard hat' icon, lets you know:

the location and planned duration of the works
which contractor is delivering it, and
what kind of activity they are doing, such as setting up a compound or an archaeological dig.

You can easily see any other works we might be doing nearby, also pinpointed with an icon.

We will be introducing further improvements to the mapping tool and to this local website over the coming months. We will keep you informed of changes as they happen through our regular email notifications and our local engagement events and activities.

We'd like your feedback

We'd like to know what you think about the new mapping tool and ways that we can improve it, to ensure that you can easily find information about the delivery of the railway in your area and how to contact us if you have any questions.

Let us know your views by completing our In your area map feedback survey .

Contact us if you have any questions

If you have any questions about the recent changes or would like some help using the new interactive map, please contact our HS2 Helpdesk team on 08081 434 434 or email hs2enquiries@hs2.org.uk .