Our dedicated education pages on the HS2 website have undergone a major redesign, with a collection of new resources to help teachers bring a careers context to curriculum learning with the aim of inspiring young people to take an interest in STEM (Science, Technology, Engineering, Mathematics) subjects and careers .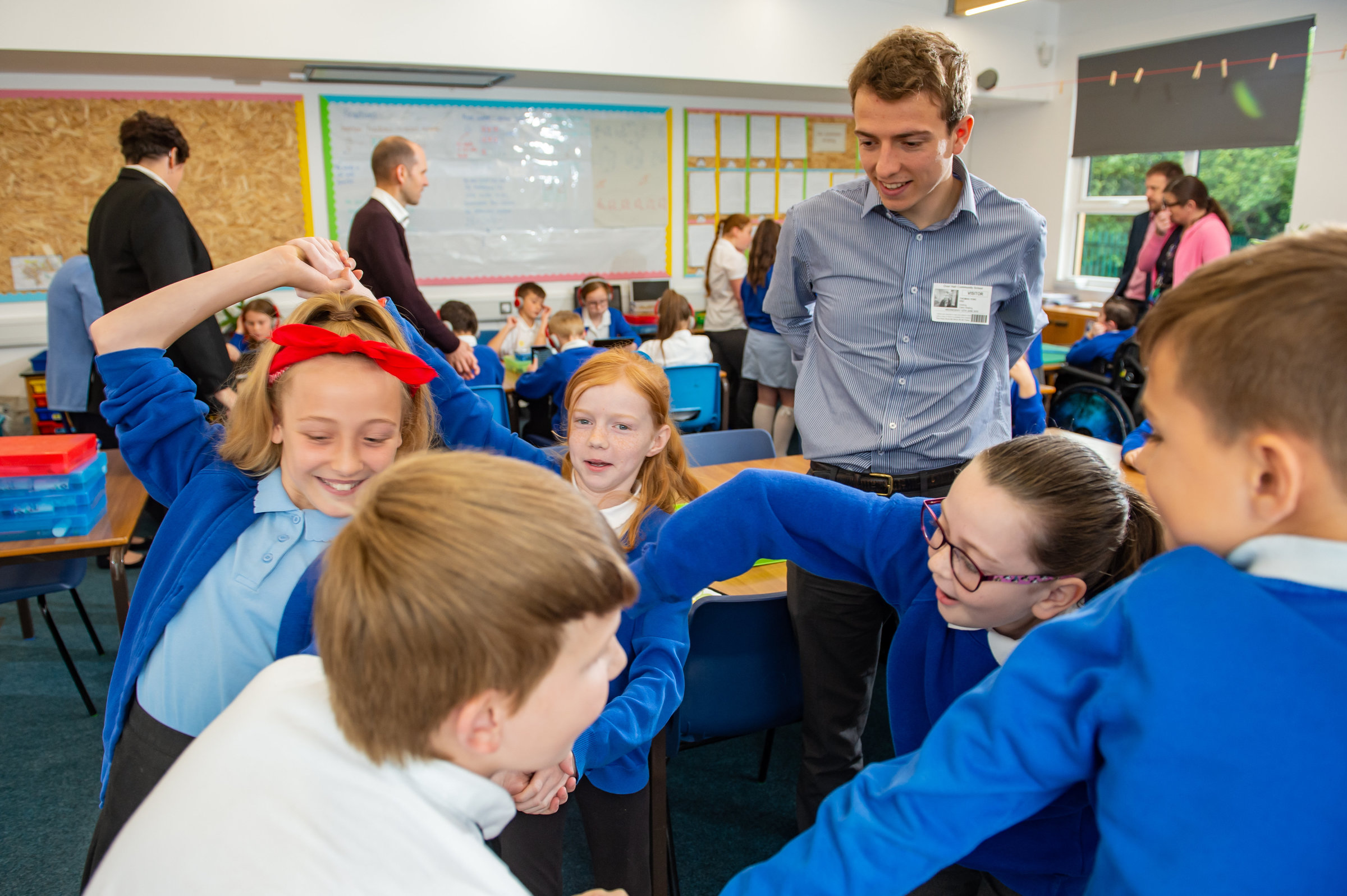 Teachers are able to find relevant resources much more easily through the introduction of a filter function, there are new resources available with supporting videos and also a workshop delivery guide with activities tailored to pupils ranging from the ages of 5 all the way up to 18.
View the new look educational resources pages - download guides, lesson plans, videos and worksheets
The fresh look of the educational resources follows on from the introduction earlier this year of a suite of curriculum-linked projects designed to help teachers and parents home schooling during the Covid-19 pandemic when we were unable to deliver our regular programme of STEM workshops and schools were less able to take students 'off-curriculum' for career-themed activities during lockdown.
Created by our Skills, Employment and Education team, the resource pages include plans for STEM lessons which teachers can use to introduce a careers context to regular curriculum lessons. Activities take around 1-2 hours to complete and include using maths skills to work out how to construct a bridge across a motorway, researching the ecology of great created newts to create new habitats and using archaeological information to interpret the history of a site. Pupils also have the opportunity to design a new product to improve the customer experience when travelling by train and use their science skills to create an environmental improvement plan for their school.
We have also included a delivery guide for teachers who would like to run a STEM inspiration day in their school. This includes videos, teacher notes, presentations and worksheets for activities where students can develop their skills through hands-on and team build challenges to inspire them to become EPIC (Extraordinary People Initiating Change) engineers. Students develop their STEM powers, exploring the essential skills that are needed to be successful in a STEM career. Activities are underpinned by examples from the world of work, with students finding out about careers in transport infrastructure as they take on different roles in the challenges.
Activities include 'Stations of the Future': a team-based design-and-present activity where students compete to design a futuristic train station considering future trends and the needs of all customers and also tunnel building, where students design, construct and test a supporting structure for a cut and cover tunnel.
We have also introduced STEM projects accredited by the British Science Association, which, when completed, can be entered for a CREST Award. These are longer projects aimed at inspiring pupils to become scientists and engineers that encourage students to carry out independent research or investigation. The target age and duration of the projects vary.
The updated online resources also include activities adapted for students with Special Educational Needs and Disabilities (SEND) to encourage them to think about pursuing STEM careers. Downloadable lessons for SEND students include working in teams to design a train station, learning about ecosystems and building an insect hotel, and preparing for independent rail travel through role play.
Younger students aged between 7-11 can also get involved in shorter activities ranging from making rail tracks from everyday materials, solving puzzles and planning a railway route.
If you have a question about HS2 or our works, please contact our HS2 Helpdesk team on 08081 434 434 or email hs2enquiries@hs2.org.uk